Beautiful, quiet and serene country environment with "imperial" scenic views of the mountains
HOA (Home Owners Association) controlled environment
Less than 3 miles from I-68 which intersects with I-79
Shopping opportunities within four miles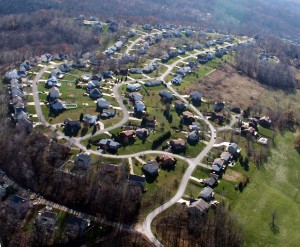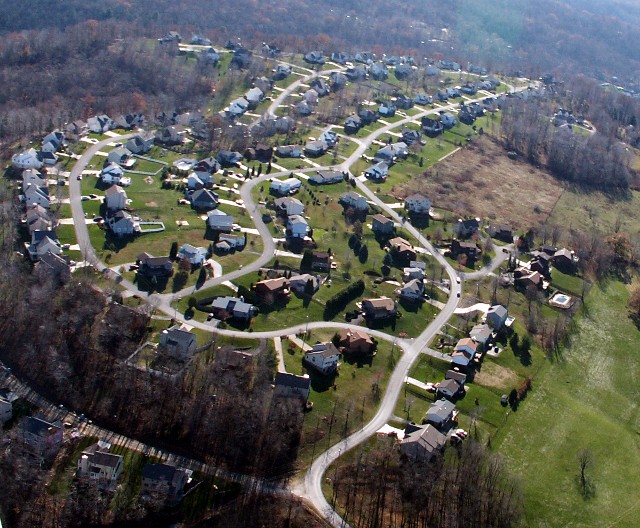 Imperial View Subdivision is a beautiful community just minutes east of downtown Morgantown, West Virginia in Morgan District, Monongalia County. You can enjoy serene country living with all of the advantages of home-ownership – with a quiet and peaceful yard with scenic views without the hustle and bustle of traffic noise. In addition, you are located only a couple of miles from the communities schools, recreational and cultural facilities, the Pines County Club and Lakeview Golf courses, Pierpont Center (which houses many amenities such as, but not limited to, a gas station, a gourmet mini mart, an Italian and Mexican Restaurant, car wash, bank, dentist and car dealerships) as well as being less than four miles from Glenmark Centre which houses Lowe's, Michael's, Shop n Save Grocery, Talbot's, Outback Steak House, Ruby Tuesdays, Bob Evans, Xfinity, Heavenly Ham, Adam's Hallmark, Pier I, Star Furniture and much more. Imperial View Subdivision, although far from the "traffic gridlock" you can egress and ingress I-68 approximately 3 miles from the subdivision which also intersects with I-79.
A Historical Overview of the Imperial View Subdivision
The Imperial View Subdivision approximately contains 132 acres, more or less, situate in Morgan District, Monongalia County, West Virginia, a part of which has been developed into a residential community subdivision entitled "Imperial View Subdivision" which has been subdivided into numbered lots on that certain plat identified as "Imperial View Subdivision" recorded in the office of the Clerk of the County Commission of Monongalia County, West Virginia; the Imperial View Subdivision today consists of Phase I, Phase II and Imperial East. Each conveyed residential lot has imposed upon them mutual and beneficial restrictions, covenants, conditions, and charges collectively referred to as the "Restrictions," for the benefit of all of the lots in the Subdivision and future owners of said lots and are recorded in the office of the Clerk of County Commission of Monongalia County, West Virginia and named as the "Declaration of Restrictions, Protective Covenants and Reservations Pertaining to Imperial View Subdivision in Morgan District, Monongalia County, West Virginia." In essence, these restrictions, protective covenants and reservations "run with the land" and shall exist and be binding upon all parties and all persons by accepting a deed to residential property subject to these restrictions which means that these provisions in a deed limit the use of the property and prohibit certain uses of said land (i.e., "lots"). These "Restrictions" are deemed a desirable benefit for the efficient preservation of the values and amenities in Imperial View Subdivision and shall be extended for successive periods of ten (1) years each, unless an instrument signed by a majority of the then owners of the lots subject to said Restrictions has been recorded agreeing to change the covenants in whole or in part. These Restrictions apply to ALL subdivided numbered lots which are for residential purposes ONLY.
The Imperial View Subdivision is incorporated under the laws of the State of West Virginia, as a nonprofit corporation, the Imperial View Property Owners Association, for the purpose of exercising the functions of the "Restrictions." The Association has legal title to the common property, such as but not limited to, the streets, easements, rights of way, parks, recreational areas, the entrance(s) signage and common landscaping, etc.
The Imperial View Subdivision was initially instituted by Bender & Company (i.e., Mark R. Bender and Betty Bender), Incorporated around the early 1980's. Thereafter, until the Subdivision was concluded it was owned and further developed by two additional companies.
The Imperial View Subdivision consists of a Board of Directors (not less than 3 in number), the Officers (which consists of president, vice president, secretary and treasurer) and the Assessment and Budget Committee, the Building Control Committee, and the Maintenance Committee. All designated Directors, Officers and Committee Chairpersons and Members shall institute the power and duties and meetings as pertain to each of their respective officers designated and set forth in the "Imperial View Property Owners Association, Inc., By Laws."